Are you sure your engineers have the right skills to custom-design the right HVAC system?
Customising Commercial, Industrial, Residential and Retail HVAC SolutionsOne Team from Day OneAffordable, Energy Efficient Air Conditioning for Sydney HomesCool in Summer, Warm in WinterWe install over 1000 residential Air Conditioning Units each yearBacked by 5 Year WarrantyReliable Ducted, VRV & Split SystemsHomes . Town Houses . Apartments
Previous
Next

About Us
Tailoring solutions for the Commercial, Retail, Industrial and Residential Markets
From the beginning, J&J Metro Air Conditioning was determined to offer more than the others. Our slogan was "The J&J Metro Difference" and we developed a point of difference as an holistic service provider to the HVAC industry with a design team, engineers, installers and technicians. Every requirement under the one roof.

More about us

0
+
Satisfied Customers
0
+
AC Units Serviced
0
Recommend Us

Member of Industry Councils
Prequalified Cm3
Contractor
ISO 9001:2015
Accredited
Experts in Green Star and NABERS Rated Projects
OUR SERVICES

Commercial
Residential
Projects

More Projects

Testimonials
Suppliers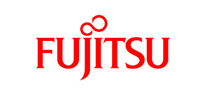 "I highly recommend the services of J&J Metro Air Conditioning. During the past 10+ years, our company DASCO Australia has found the quality of their work on numerous projects varying in size impeccable. J&J Metro Air Conditioning have always taken pride in the works from the first point of contact, handover and during/after DLP. Meeting our deadlines has never been an issue as well as providing the correct documentation with excellent communication, design, cost saving and representation throughout the period."
Dany NicolasManaging Director – DASCO Australia Pty Ltd
"J&J Metro Air Conditioning have done works with our Company Crown Group, for the past 5 Years. We have found there services second to none, taking pride in what they do from the initial contact till handover, as well as during and after DLP. Their quality, documentation and meeting of our time frame has been consistent throughout this period."
Craig ElgieNational Construction Director – Crown Group Construction Pty Ltd
"My Company, Kassis Homes, as well as for my personal houses, has been dealing with J&J Metro Air Conditioning for 11 years, their consistent attention to detail and flexibility to suit the client's needs have been second to none. When offering their services for our luxury homes they have been able to show services that don't compare including constant contact even after DLP, all certifications and the meeting of time frames."
Sam KassisManaging Director – Kassis Homes
"I can confidently say their eye for detail and flexibility to suit the home owner's needs have been second to none. They have always shown pride from the start to the very end, and some after. The quality of services they provide including documentation and meeting all deadlines have always been consistent and outstanding. I have no hesitation in recommending Mr John Megalli and his company J&J Metro Air Conditioning and his team to any person, company or institution that would benefit from their honest, loyalty, hard work, commitment and passion to always strive to "get the job done right"."
Anthony ScottiManaging Director – Bluestone Projects
"Good morning John, Hope all is well. I'd like to thank you and your team for the excellent job that you did with the A/C installation for my house. Your technicians were courteous and efficient, and it is to your credit that you have tradesman of this calibre in your employ."
Martin VaughanGeneral Manager – DASCO Australia Pty Ltd
Previous
Next